Benefits of Coating Your Concrete Garage Floor
Oct 27, 2017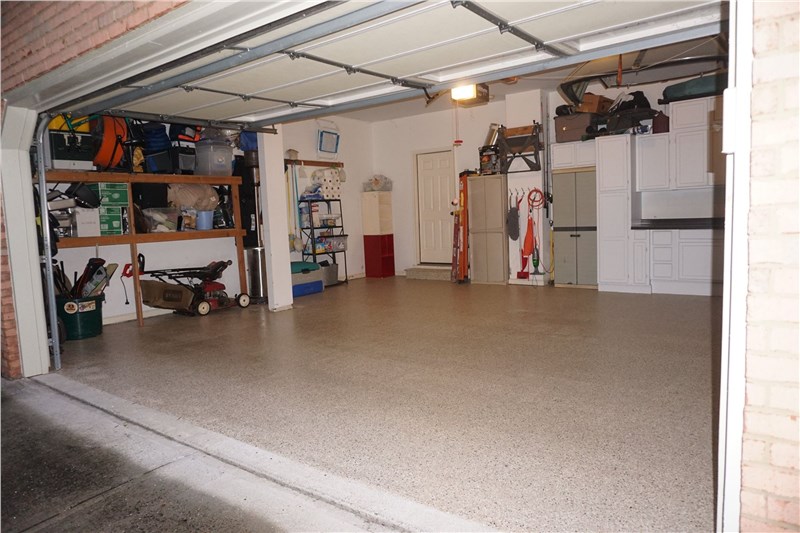 If you're looking at a gray and uninspiring concrete slab, it might be time for a new garage floor coating. Our Polyurea concrete coating garage floor provides a much higher quality system than your typical epoxy coating you may have seen.
It goes without saying that our Polyurea epoxy type garage floor coating can lift the look of your garage floor (our coatings come in a variety of sleek styles and colors). But did you know that concrete coatings can boost your floor's function, durability, and safety features?
Read on to learn more about how Tight Line's industry-leading garage floor coating can take your garage to the next level!
Amp Up Safety with a Concrete Coating: A high-quality Polyurea epoxy type garage floor coating will decrease your risk of slips, skids, and falls. Your new coating gives you the grip to safely work and play without worrying about injury.
Upgrade Your Floor's Durability: An epoxy coating may cover small cracks and fractures in your concrete floor but the Polyurea concrete coating we provide takes this to the next level. You won't have to worry about additional chips and cracks because our garage floor coatings have the strength to withstand heavy use, dropped items, and harsh chemicals without breaking down.
Clean Your Garage with Ease: Your new concrete coating covers your floor in an anti-dust layer that eliminates the need to constantly wipe down your garage's surfaces. You'll also be able to easily wipe up any spills from your newly impermeable floor, including ones left for long periods of time.
Add Value to Your Home: A sleekly designed concrete coating gives your garage more function and style. It's no surprise that this investment elevates your home's value!
ONE DAY SYSTEM! A new Polyurea garage concrete coating system can be installed in one day compared to an epoxy system which typically takes three days to install and seven days to cure. Let us Install it today, drive on it tomorrow!
Top Quality Atlanta Concrete Coatings
Here at Tight Line Exteriors, we believe in providing our customers with the best services and products at the best prices. That's why we pride ourselves on being the only company to offer one-day installations—you'll be able to immediately enjoy the benefits of your new garage floor coating. We also make sure to use only the best materials. Our coatings are more durable, functional, and stylish than others available on the market.
Ready to take your garage floor to the next level? Call us today or fill in our quick and easy online contact form to schedule a free, in-home estimate.
One of our professional technicians will walk you through your options and assist you in selecting the perfect concrete coating for your home. Whether you're looking to enhance style, function, or ease of use, we've got you covered…literally!