Stylish, High-Quality Soffits and Fascia
Don't overlook these critical features; turn to Tight Line for expertly installed soffits and fascia.
Atlanta Soffits & Fascia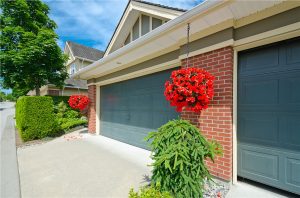 When it comes to exterior renovations, most area homeowners know about the major elements—big-ticket items like windows, doors, roofing, and siding. But fewer people have heard of soffits and fascia. To understand why Atlanta soffits and fascia are so critical to your home, it's important to know what exactly they are:
Soffits are located on the underside of roof overhangs, connecting the eaves to the side of your home. You can see soffits by standing next to your exterior wall and looking up.
Fascia are the horizontal bands that cover the ends of your rafters. You can typically see these boards from the curb.
Although these two features are smaller and less well-known, they are just as important to your home's protection as siding or roofing. For Atlanta soffits and fascia that guard your home and enhance its style, turn to Tight Line Exteriors!
Protect Your Home Fully With Well-Designed Replacement Soffits and Fascia
Since 2004, we at Tight Line have offered the highest-quality products and most skilled installations at fair and affordable prices—and our replacement soffits and fascia are no exception. Whether you need a complete siding installation or just new soffits and fascia, our seasoned pros will work with you to choose the best materials, colors, and designs for your home and your budget.
No matter which specific product you opt for, all of Tight Line's replacement soffits and fascia offer the same long-term benefits for your home, including:
Pest Resistance: Well-constructed soffits and fascia close off possible entry points for birds, bats, mice, and other pests.
Waterproofing: By covering the underside of roofing eaves, soffits keep water from blowing up and into your home—preventing serious problems like mold, mildew, and rot.
Energy Efficiency: Well-designed soffits allow excess heat to escape from your attic, lowering your cooling bills.
Visual Appeal: Because they're visible from a distance, fascia boards can increase your curb appeal—especially when you choose a complementary color and texture.
Sign Up for a Free In-Home Estimate for Your New Soffits and Fascia
Don't leave your home exposed to the elements; make sure it's as protected and attractive as possible with the high-quality soffits, fascia, and replacement siding from Tight Line Exteriors. Call us to learn how we improve houses throughout the Greater Atlanta area, including Marietta, Roswell, and Alpharetta—or fill out our online form now to request a free quote in your own home!