Energy-Efficient Siding Built for Durability
Fiber cement siding is the ideal choice to protect your home from the area's difficult climate.
Atlanta Fiber Cement Siding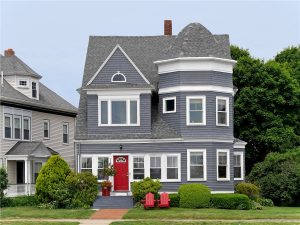 Severe storms and extreme temperatures can all affect the exterior of your home, and choosing the right siding product is essential to ensure decades of lasting home protection. With Atlanta fiber cement siding from Tight Line Exteriors, you will not only get the best in durability and weather resistance—you'll also get high-quality products from top collections like James Hardie ColorPlus®, each of which can be customized to suit the unique style of your home's architecture.
With replacement fiber cement siding from Tight Line Exteriors, you'll enjoy:
Greater Energy Savings: Ideal for hot, humid climates, fiber cement siding protects your home from changing temperatures and helps lower your utility costs.
High Return on Investment: With its stunning appearance and high-quality design, this siding material can add exceptional value to your property.
Increased Curb Appeal: Choose from a variety of beautiful colors, styles, and finishes to get a home exterior that stands out from the neighborhood.
Expert Installation: Our replacement fiber cement siding installers deliver courteous, professional service to produce guaranteed results.
Energy-Efficient, Color-Rich Replacement Fiber Cement Siding
Fiber cement siding is a sought-after product for homes throughout Atlanta, and its ability to insulate and protect your home makes it a wise investment. Engineered from a mix of wood fiber, cement, and sand, this siding can mimic the high-end look of stucco or wood without the risk of rot, insect damage, and expensive repairs.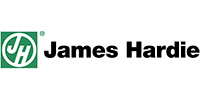 At Tight Line Exteriors, we don't install just any replacement fiber cement siding, either. We focus on truly top-of-the-line products from the exclusive James Hardie ColorPlus® line. Unlike many siding products, ColorPlus® siding panels aren't painted at the time of installation, but are instead pre-finished in-factory as part of the manufacturing process. With multiple layers of color cured under controlled conditions, this siding is able to maintain a vibrant, uniform color for far longer—and with far less upkeep! A 15-year limited warranty further guarantees that your new ColorPlus® siding won't crack, peel, or chip.
Grab Your Free Fiber Cement Siding Estimate Today
Since 2004, Tight Line Exteriors has led the industry with affordable replacement siding solutions that are unparalleled in terms of value, quality, and durability. From start to finish, our Atlanta siding team will work with you to deliver an experience that exceeds your expectations, and the process to get started couldn't be simpler! Just give us a call today to learn more about our James Hardie ColorPlus® fiber cement siding, or fill out our online form for a free, no-obligation estimate.