Enhance Your Curb Appeal With a Front Porch
Make a great first impression and add home value with our custom front porches.
Atlanta Front Porches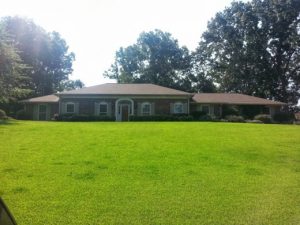 Atlanta is known for its blend of classic and modern architectural styles, and no matter which category your home falls into, Tight Line Exteriors has front porch systems to enhance its beauty. Our Atlanta front porches are crafted using high-quality materials from industry-leading brands, ensuring your front porch remains beautiful and functional for years to come. Whether you want an expansive space for entertaining or a small porch to increase curb appeal and welcome guests to your home, we've can create a front porch to suit your needs.
Custom Front Porch Makeovers in Atlanta
Do you know exactly what you want your finished front porch to look like? Are you just beginning to explore your design options? Whatever your design ideas may be, our talented team of professionals will work with you to create a custom front porch that blends beautifully with the rest of your home.
Tight Line Exteriors can accommodate any style of architecture, and with our vast inventory of products and styling options, you're sure to find the perfect combination for your aesthetic and budget.
As the leading provider of front porch makeovers in Atlanta, we've helped countless families add value, space, and visual interest to their homes with services that include:
Unparalleled Care: Our professionals work to minimize any stress associated with creating your front porch, and as a local Atlanta business, we're never far away if you have any questions or concerns that you need addressed!
Superior Installation: With over 30 years of industry experience, our installation crews have the training, skills, and expertise you can rely on for a top-quality front porch.
Affordable Prices: Cost is always a factor with home improvement, so we offer quality products and services at competitive prices to give our customers the best value for their investment.
Sign Up for Your Exact Front Porch Project Estimate Today
Ready to get started with creating the front porch of your dreams? Get in touch with us today for more information regarding our front porches and other exterior remodeling services. You can call us to schedule a complimentary consultation, or request your free, no-obligation project estimate today by completing our convenient online form.