How to Choose Replacement Windows For Your Home
Jun 13, 2013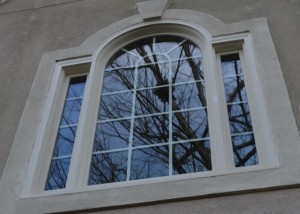 Maybe you are building a new home or remodeling your current home. Either way, for residents in Marietta, replacement windows are usually on the top of the list. It is important that the replacement windows that you choose be done wisely, because it will affect the overall look of your home. Also, the windows you select will determine how much your energy bill will be affected. Energy efficient windows from Simonton are very popular.
The style of window that you choose should be energy efficient. Some windows will open up from the top while others will open from one of the sides by a crank. Very little air will come in because the weather seal is airtight.
Another popular style is the window that is double hung. These are the most common types of windows. They have a lower pane and an upper pane. To open the window, you lift the lower panel upwards. Some will even lock into place for safety.
When choosing on where to place each window in your home, think about where the sun faces the home during the day. It is a fact that a window that faces south lets in the heat the most. This can be to your benefit on a cold winter day because they can let warmth in. Glass windows do not provide much warmth when they face north, which can be a benefit for homes in the desert southwestern states.
Most states have certain building codes that you must adhere to. The codes let you know what kind of window you can put in a brand new home or one that has been remodeled. It is important that you find out the building codes ahead of time to avoid any costly mistakes.
Besides windows, siding is another place to give your home a nice facelift. A siding company in Atlanta like Tightline offers both window and siding replacement. This makes it very convenient when searching for the right company.