Replace Your Windows with the Best Window Replacement Contractor
Dec 19, 2013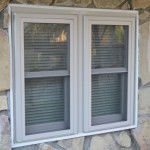 Windows are very important part of the house. It has been said that a window is like the eye of a person. It is the entry to the soul of each home. A lot of energy can be saved if the window is correctly planned and designed. Windows will also need replacement and constant inspection and repair to maintain its quality. Don't be fooled if at first glance the window does not need replacement because there are internal problems that only experts can check. Here are some information on when to decide and who to contact about window replacement in Marietta, Ga.
First is to check the window siding. Check if there are lines and where it came from. The cause could be leaking in water at the sides. If there are already a lot of lines, then assume that the internal structure of the window is already damaged. Second is to check if there small cracks in the glasses. Even a small crack can propagate if not corrected or replaced as soon as possible. Third is to check the window pane. Be sure to check that the grout is there and is completely sealed. Fourth is to check for any sign of window corrosion. If paintings are already falling apart, then it is needed to contact your trusted Atlanta window replacement contractor for help.
If two or more of the points above are present during the physical inspection, then it is time to contact Tight Line Exterior. Tight Line Exterior is proud to offer the finest Marietta replacement windows. All of their technicians are trained by Simonton factory representatives on the proper installation practices offering the assurance that their service will be of high quality in terms of performance and beauty.
Tight Line Exterior will also do the designing and planning of windows prior home construction. Remember that windows are usually the largest source of heat saving in a home. Thirty percent of the total energy consumption can be saved if windows are correctly planned and installed. They will also offer a lot of choices for window designs. Don't just decide on the lowest priced window because most of the homes built in Atlanta have low cost wood-framed with single glass panes that can let the cold air out in the summer and heat out in the winter that will increase energy consumption.
Tight Line Exteriors offer 100% assurance that drafty old windows will be replaced and repaired with modern energy replacement windows from Simonton that have been engineered for maximum thermal efficiency, and deliver added convenience and style as well.