Tight Line Concrete Coatings 4 Times Stronger than Epoxy!
Feb 02, 2018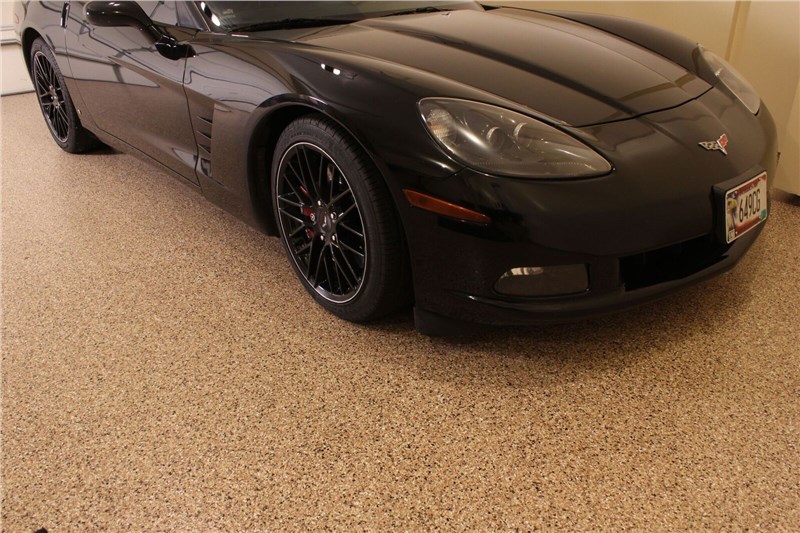 Your home garage serves a variety of purposes, from being a place to escape to work on pet projects to acting as a storage space, work area, or shelter for your prized vehicle. While there are countless factors that go into creating a functional (and beautiful) garage space, there are few features more important than the flooring.
Traditional garage floors are often poured concrete, which has its own issues when it comes to longevity and durability. To minimize these common issues, homeowners often invest in a concrete coating to give their garage new life and greater strength—but not all garage floor coating systems are created equally! A basic, epoxy coating might look great at first glance, but too many homeowners find that they are left dealing with an inferior product in a short timeframe.
In order to solve that problem, Tight Line Concrete Coatings offers innovative polyurea concrete coating systems that are
four times stronger than epoxy
.
What makes a polyurea system from Tight Line so superior to other products available on the market? It all comes down to high-tech formulas, expert installations, and company-wide commitment to deliver the best garage floor coating on the market.
With the polyurea system that we offer, you can say goodbye to all of your garage floor coating concerns, including:
Hot Tire Pick-Up: If you've put an epoxy coating on your garage floor, chances are that you're already dealing with hot tire pick-up. This occurs when your hot car tires begin to cool, pulling at the concrete coating and lifting it away from the floor. Our polyurea products eliminate this issue permanently so you retain a smooth, durable flooring finish for years to come.
Stains and Cracks: Your garage is a functional space that has to handle tough applications, and the only concrete coating that offers that high level of strength is our Penntek polyurea flooring system. Resistant to impacts, abrasions, and chemical spills, this flooring holds up to heavy use day in and day out.
Short-Term Warranties: When purchasing an epoxy coating from a big-box store, you're not going to receive much in the way of warranty protection. That's not the case with Tight Line Concrete Coatings. We offer a 15-year warranty on all of our polyurea garage floor coating systems to give you the ultimate peace of mind
Stressful Installations: Correctly preparing the concrete for application, then waiting days to get back into your garage, is a hassle that you won't have to deal with when working with our expert crew! Our systems can be installed in just hours—even in cold weather—and you'll be back to full use of your garage by the next day.
4 Times Stronger than Epoxy
With long-term warranties, customized finish options, and fast, affordable installations, it is easy to see why polyurea concrete coating systems from Tight Line Concrete Coatings are the ideal choice for upgrading your home's garage!
Learn more about the benefits of choosing a garage floor coating that is four-times stronger than epoxy by giving us a call today, or fill out our online form now to get in touch and set up your free estimate.