Vinyl Replacement Windows in Atlanta
Feb 13, 2014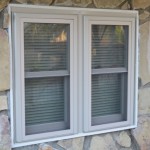 A lot of vinyl replacement windows in Atlanta is available for homeowners to choose from but choosing is not easy since the quality should be checked and inspected first before buying. Not all companies will offer high quality vinyl windows replacement that can also provide immediate cost savings. There are techniques in installation in order to reduce energy to heat or cool your home. Windows will not only give comfort and energy saving but it should also give pleasure to homeowners and neighbors.
Choosing a vinyl replacement windows for existing wooden windows is an inexpensive solution to replacing that deteriorating, drafty-old wood windows. Before deciding on even touching your current windows, you have to think first on the advantages and disadvantages of this vinyl replacement project. Talk to your trusted Atlanta window contractor for any ideas.
There are many original wood windows that are kept because they are important architectural features in the house. Let your contractor know about this so they can do something to preserve these features. The vinyl replacement windows contractor should understand that you want to replace your windows because of operational problems like they stick or rattle, latches break, glass is broken or sash cords break. Remember that there are times that windows should only be repaired or just fine-tuned to operate correctly and last longer.
Vinyl siding is maintenance free window replacement. It maintains its color and finish for 20 years compared to cedar siding which needs to be painted, stained or sealed every few years. The average cost of repainting the sidings on a home is about $5,000 and it should be done every other 4-6 years to keep it looking at its best. But, vinyl siding never has to be repainted. It doesn't fade and you will not worry on cracking and peeling of its sidings. Vinyl windows is also more durable and will not crack or split over time. Even insect and water damage is not a problem in vinyl windows. The problem with this is you can't paint it. That means that your window's color will not change for 20 years. If you are fond of changing the color of your windows, then this product is not for you.
Choosing the best vinyl window replacement contractor in Atlanta is easy if you know what to look for. That contractor should have a license, trusted and recommended by its customers. Search for their website to know about them. They should also have good reviews in their products. Most importantly, they say what they do and they do what they say. This means that they should have exact and detailed window replacement project plan including the products to be used and its corresponding price. At Tight Line Exteriors, you will get a free window replacement estimate so you will not be surprised on the cost of your project.