With New Replacement Windows Marietta Homes Are Better Off
Jul 21, 2014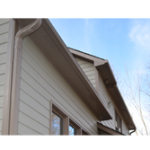 Installing replacement window products comes with many benefits. It is not uncommon in the Atlanta area to find older homes with traditional single glass panes. These are bad when it comes to air leakage, which can put a strain on your cooling and heating systems. With replacement windows Marietta residents often see lower electricity, heating, and gas bills. These modern, energy efficient windows replace old drafty units that no longer serve their purpose.
In addition to lower bills and a higher level of comfort, the replacements look better. They are efficient at reducing ultraviolet damage. Another perk is newer windows are great at keeping sound out, so your home will in fact be much quieter.
A replacement window helps improve your quality of life. It offers more security, because the unit is newer and sturdier; modern windows also feature built-in extras to keep intruders out. There's very little maintenance. Owners therefore have almost nothing to do in keeping up their new windows, freeing their schedule for other, more enjoyable tasks.
Energy efficient glass and corrosion resistant materials are available. For homeowners looking for replacement windows Marietta is the place to be. There are many conveniences and opportunities for cost savings.