Durable Concrete Coatings for Roswell Floors
We've got our installation process down to a science to install your floor in just one day!
Roswell Concrete Coatings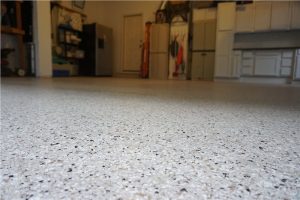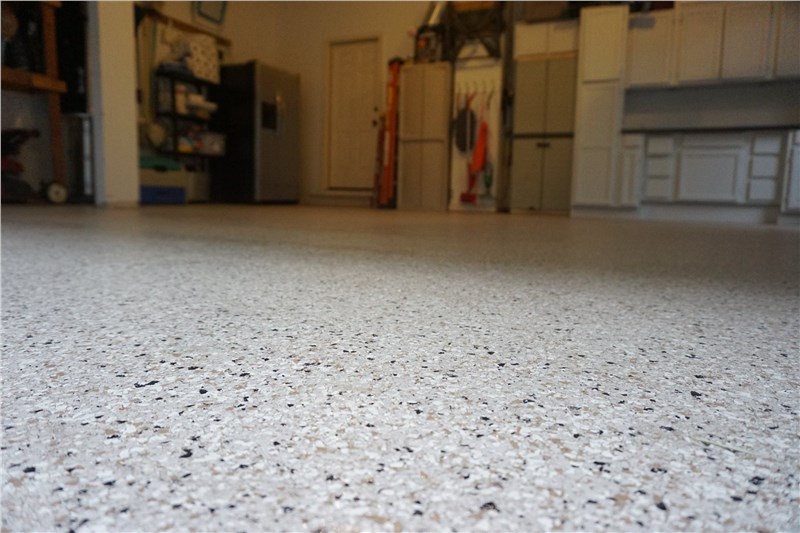 Few surfaces are as durable as concrete, and the Roswell concrete coatings at Tight Line Concrete Coatings are the ideal way to increase the longevity, style, and quality of your residential or commercial space. With one-day installations, our expert team can give you a brand-new, high-quality floor that perfectly suits your needs and aesthetic, and with over 30 years of experience, you can count on us for all of your concrete flooring needs:
Garage Floor Coatings
Commercial Kitchen Flooring
Industrial Flooring
Durable Garage Floor Systems
Your garage floors can take quite a beating. Not only can concrete crack over time, but it can also become stained or let moisture into your home. If you're looking for a low-maintenance floor that is as durable as it is beautiful, choose from the Roswell garage floor coatings offered by Tight Line Concrete Coatings.
We carry a wide variety of floor finishing systems that include:
Chip finishes in a wide variety of colors
Metallic chip finishes
Quartz finishes
… and more!
Get a Unique Look With Roswell Commercial Coatings
At Tight Line Concrete Coatings, we can enhance any commercial space with a floor system that meets all the needs of your application. Our Roswell commercial kitchen flooring is resistant to spills, impacts, and abrasions, and a non-slip surface makes your business's kitchen a safer and more functional space for your employees.
Professional Roswell Industrial Flooring
Industrial floors must withstand heavy traffic, chemical spills, and intense impact from the use of heavy machinery. Make sure your floors are able to stand up to the toughest operations by choosing a concrete coating that complements your industrial space.
Our Roswell industrial flooring options offer several benefits that include:
Impact resistance
Resistance to abrasions, chemicals, and sun damage
Resistance to fractures in extreme temperatures
Slip-resistant surface
Get a Free Estimate for Concrete Coating Installation in Roswell
Not all garage floor coatings are created equally, and Tight Line Concrete Coatings is the only local company that offers top-of-the-line products from leading manufacturers in the industry. To learn more about how we can enhance your residential, commercial, or industrial space with a highly durable new floor, give us a call today! You can also get your free, no-obligation estimate now by filling out our simple online form.