Expert Window Contractors in Atlanta
With decades of experience and high-quality products, our team provides the results you expect.
Window Contractor in Atlanta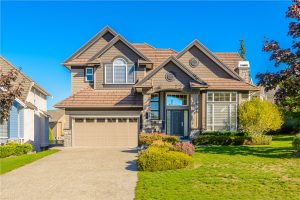 The search for a reliable window contractor in Atlanta begins with checking certifications and customer reviews. However, it ends with a selection of beautiful window styles that are truly affordable for you and your family. As an established contractor with more than 30 years of experience in construction, Tight Line Exteriors knows that the final result of any home renovation is the most important thing for homeowners. We offer skilled contractors, and a superior lifetime warranty on our products that will make you very happy. Why not learn more about our available window styles by checking out our most popular options, like:
Vinyl Windows
Garden Windows
Bow Windows
Casement Windows
Vinyl Replacement Windows in Atlanta
We always make sure that customers have a choice in the styles and materials used in their home, including the use of vinyl windows. This durable, weather-resistant product can be used in many designs for a perfect fit with your home's architecture. Vinyl is also energy efficient, saving you money and keeping your family cooler in the summer.
Attractive Garden Windows
Take advantage of the unique design of a garden window to grow a veritable array of plants and herbs. These pop-out windows are completely open to sunlight on all sides. Plus, you can open the two casement windows on the vertical sides to let in a little air when needed inside or for your plants.
Bow Windows to Open Up a Room
When you are thinking about installing new windows in Atlanta, go with something more dramatic like bow windows. These curved frames open up the room, bring in much more light, and they enhance the curb appeal of your property. When you need more space and sunlight, our certified contractors can make it possible with a bow window.
Casement Windows Are a Breeze
Hallways, bathrooms, and other areas of the home where a traditional sliding window isn't appropriate can still benefit from a beautiful window that opens too. Choose casement windows that open slightly at a horizontal or vertical angle to let in a breeze. These hand-cranked designs are perfect for tight spots and out of the way areas where you don't want a large window, but need light and air.
Ask for a Price Estimate from Our Window Contractors in Atlanta!
Since 2004, Tight Line Exteriors has proudly served customers throughout Georgia. We only use the best materials and have trained, certified contractors on the team. Find out more about our services and our contractors by calling us to schedule a complimentary consultation. You can request a free price estimate for any of our products by filling out our online form too!