Quality Duluth Exterior Remodeling
Improve the look and function of your home with our industry-leading products installed by expert remodelers.
Duluth Home Remodeling Contractor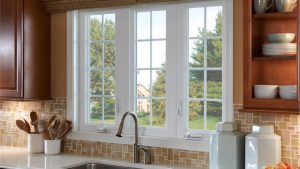 When it comes to your Duluth home exterior, trust the experts at Tight Line Exteriors for your next upgrade. As your reliable Atlanta home remodelers serving Duluth, we've got the quality products and expertise to get the job done right. We're a locally owned business that's proudly been providing industry-leading home remodels and customer-focused service since 2004. Whether you're looking for the most energy-efficient replacement windows, beautiful and secure doors, durable new siding, or functional, low-maintenance garage concrete flooring, Tight Line has you covered with the best products on the market to improve your home.
Atlanta Home Remodelers in Duluth, GA
As your Atlanta home remodeling company, we're proud to serve Duluth homeowners with the absolute best in customer service. We're dedicated to providing you with the most cost-effective solutions and affordable service. We offer the best products for increasing the overall value, comfort and appeal of your property, and our highly trained experts will install your new improvements quickly and professionally.
Tight Line is committed to our customers, which is why we offer a wide variety of products to fit the exact needs of your home. When you need to replace or fix your home exterior, you'll find that we offer a huge selection of styles, colors, patterns, and sizes in every product we carry, to find the perfect match for your home. Check out our numerous offerings in each of our exterior services and transform your house into your dream home with:
Duluth Replacement Windows
Duluth Doors
Duluth Siding
Duluth Concrete Flooring
Duluth Roofing
When your Duluth home exterior needs an upgrade trust the experts at Tight Line Exteriors for quality and durability. Contact one of our friendly team members and learn why so many other Duluth homeowners choose us for the most professional and affordable remodeling service! Give us a call or fill out our online form to request your free, no-obligation quote today.