Full-Service Alpharetta Roofing Made Affordable
Get long-lasting roof repairs and replacements that enhance your home without costing a fortune.
Alpharetta Roofing Company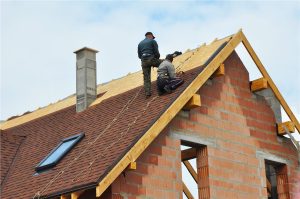 When your roof goes bad, it's important to find professionals that offer high-quality products and services you can trust. Tight Line Exteriors is an experienced Alpharetta roofing and siding company that provides comprehensive services for all your roof repair and replacement needs. Since 2004, our locally-owned business has provided premium-grade solutions at competitive prices—guaranteed to match any big-brand company while offering unmatched customer service! Our roofing contractors provide:
Metal Roofing
Roof Repair
Shingles
Roof Replacement
Custom Alpharetta Metal Roofing
When you want the most durable replacement roof Alpharetta has to offer, consider metal roofing options provided by Tight Line Exteriors! Our metal roofs are designed for exceptional long-term strength that out-perform wood, stone, and asphalt roofs. When installed by our qualified professionals, your roof will provide many premier features including:
Superior performance in all weather
Increased energy efficiency
Resistance to fire and heavy impacts
A variety of shingle styles and colors
Full-Service Atlanta Roof Repair
Tight Line Exteriors is the Atlanta roofer of choice for those who want a high-quality roof repair that lasts—without spending a fortune! We begin with an initial consultation, and from there our on-site supervisors will ensure a seamless repair and courteous, mess-free service you can trust. Whether you need emergency work or a total roof replacement, competitive prices and reliable service is guaranteed!
High-Quality Alpharetta Shingles
When you want durable shingle roofing that will boost your home's value and curb-appeal, Tight Line Exteriors has the solution you're looking for. A trained and experienced Alpharetta roofer will come to your home and provide you with a custom roof that suits your style and budget, whether you prefer the look of classic wood or high-performance asphalt. Whichever option you choose, we work hard to provide you with the best products and installation experience possible.
Top-Rated Roof Replacement Expertise
For a replacement roof Alpharetta homeowners trust, go with Tight Line Exteriors! We offer a variety of roofing options to suit your needs for style, energy-efficiency, and cost—all of which are high-quality and installed for lasting performance. We understand that getting a new roof is an important investment, which is why we provide many quality benefits including:
An impressive selection of roof materials, colors, and styles
Expert installations that are always efficient and courteous
Manufacturer's warranty of up to 50 years
Competitive pricing and flexible financing options
Speak with a Qualified Alpharetta Roofer Today!
Would you like to learn more about what makes Tight Line Exteriors a leading choice for Alpharetta roofing and siding services? Give us a call today to speak with a knowledgeable member of our team or use our convenient online form now to request your free, no-obligation estimate!