A Johns Creek Roofer That Puts Great Quality First!
We're committed to providing the 4-C's of service for complete customer satisfaction.
Johns Creek Roofer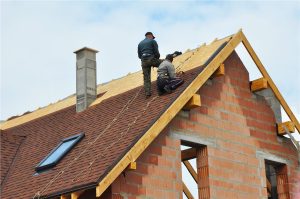 A well-maintained roof is the best way to protect your home from the elements. With Tight Line Exteriors on your side, you'll be able to keep your property secure without sacrificing your budget too. Our team of seasoned contractors have been providing affordable services to homeowners since 2004. With exceptional customer service and warranties, we've consistently received high-marks on customer reviews and received "Best of Houzz" in 2017. Our services run the gamut from installing your Johns Creek replacement roof to:
Roof Shingles
Metal Roofing
Roof Repair
Johns Creek Replacement Roof Shingles
From shake shingles to traditional asphalt, Tight Line Exteriors has the full range of styles and materials available for your Johns Creek replacement roof. Our experienced roofers are timely, clean, and always supervised in their work. When completed, your roof is covered by our in-house labor guarantee and manufacturer's warranties on the products used.
Metal Roofing for Long-Lasting Durability
If you are tired of losing shingles in heavy annual storms, it may be time to make the switch to metal roofing. This more durable material is longer lasting and more resistant to winds, impacts, and fire. Available in a wide range of colors and styles, our metal roofing can be the perfect accent for your home.
Roof Repair Done Right
Worried about the state of your roof? Are you already seeing leaks and water damage inside your home? Our roofing contractor will provide an in-depth examination of your property and suggest the most effective repair solutions for you. Keep your home safe and dry inside with regular roofing maintenance and repairs done by our team.
Get Your Free Price Estimate From Our Roofer!
As a Johns Creek roofing company, Tight Line Exteriors is dedicated to great customer service, communication, cleanliness, and cost-effective work. We will do everything possible to complete roof repairs or replacement to your satisfaction. Find out more and request your free, no-obligation price estimate by giving one of our representatives a phone call. We can also be reached via our online form!