High-Performance Service & Roofing Systems
As a Roswell roofer, we have dedicated our time and energy to providing great results for local residents.
Roswell Roofer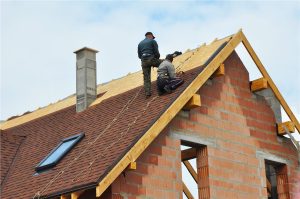 The most important part of your home is the roof, and it requires regular maintenance to keep it looking great. With assistance from Tight Line Exteriors, you'll be able to preserve and protect your home for many years. Our experienced team is dedicated to providing great customer service. Since 2004, we have been a sought-after Roswell, Georgia roofing company with consistently positive customer reviews. When you choose us, you'll be able to pick from a variety of services, including:
Roof Repair
Roof Replacement
Metal Roofing
Fix It Fast With Roof Repair Services
When some shingles have come loose and your roof is starting to look a little worse for the wear, it's time to take action. Have our roofing contractors examine your roof to locate damage, such as missing shingles, rotting soffits and fascia, and even water leaks. We'll let you know exactly where the problems are and provide high-quality materials to make necessary repairs.
Long-Lasting Roswell Roof Replacement
When it is time to replace your roof, Tight Line Exteriors has you covered. Our trained team will install a new roof using materials from well-known, name-brand manufacturers in the style and pattern that you prefer. Each Roswell replacement roof we install is guaranteed with a manufacturer's warranty to last up to 50 years!
Metal Roofing Installation
From individual shingles and panels to bright colors and neutral tones, you would be surprised at the variety of options available in metal roofing for your home. If you are tired of the regular maintenance required of traditional asphalt shingles, metal may be the way to go. This material is strong, long-lasting, and resilient against heavy impact and fire.
Learn More About Our Roswell Roofers…
Call Tight Line Exteriors to learn more about our experienced roofing contractors. We employ only skilled, highly trained roofers, which ensures that renovations meet the high standards of our customers. If you're interested in a price estimate for a roof repair or replacement, fill out our online form today!