Stylish Siding Options for Your Berkeley Lake Home
Protect your home from moisture damage and add value and style with our stunning selection of quality siding products.
Berkeley Lake Replacement Siding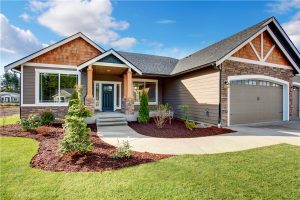 With the right Berkeley Lake replacement siding, you can improve the efficiency of your home, add curb appeal, and increase protection from the element. Therefore, you should only come to a trusted and experienced siding company to provide you with the quality products you deserve. Since 2004, Tight Line Exteriors has been perfecting our installation methods so that we can leave you with beautiful siding at affordable prices. We are confident that our installers can tackle your siding replacement project with ease.
Quality Vinyl Siding for Your Berkeley Lake Home
At Tight Line Exteriors, we believe in providing all of our customers with the exceptional value they deserve, so you can count on our caring professionals to pair some of the best siding products in the industry with customer-oriented installation services. In fact, we work with you through every step of the process to make your siding replacement as quick and painless as possible. We even have knowledgeable technicians ready to come to your home to assess your situation and help you choose from all of our products, including:
Fiber Cement Siding: The durable materials make this one of the tougher and more low-maintenance siding options.
Insulated Vinyl Siding: If you want to improve the energy efficiency of your home, we can professionally install insulated siding.
Vinyl Siding: With the help of our designers, you can choose from all of the stylish colors and designs for your vinyl siding.
Gutters: You can protect your siding from water damage and stains when you redirect water runoff with our quality gutters.
Ask About Our Replacement Siding in Berkeley Lake
Would you like to learn more about the advantages of choosing Tight Line Exteriors as your Atlanta replacement siding company? Reach out to us today to schedule your first consultation with one of our siding technicians. You can call to discuss your goals or fill out our online form to request your complimentary project quote.