Exceptional Quality Products. Superior Customer Service.
Tight Line Exteriors is the trusted choice for Brookhaven siding, gutters, and other exterior home improvements.
Brookhaven Replacement Siding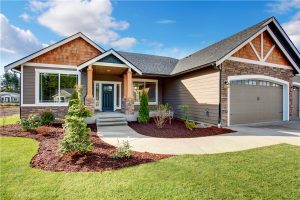 Maintaining your home's exteriors is about much more than curb appeal. It's also about ensuring your home is properly protected from wind, rain, and other hazards. Since 2004, Tight Line Exteriors has provided top-rated Brookhaven replacement siding and expert installation at competitive prices. We aim for 100% customer satisfaction on every job. Our dedication to excellence has earned us A+ accreditation from the Better Business Bureau and many positive reviews from past customers. We offer many quality products including:
Vinyl Siding
Insulated Vinyl Siding
Fiber Cement Siding
Gutters
Top-Rated Vinyl Siding from Trusted Manufacturers
New vinyl siding is a way to give your home's exterior a fresh new look. Our siding is available in many color and texture options, so it's easy to find a look you'll love. You'll also enjoy impressive performance from siding that can stand up to the weather without cracking, warping, or fading.
Save on Heating and Cooling Costs with Duluth Insulated Vinyl Siding
It's not easy going green, but our insulated vinyl siding can help. Your home will be wrapped in a blanket of insulation with an enhanced R-value to help keep it cooler in summer and warmer in winter. The result is a lower carbon footprint, lower utility bills, and a more comfortable home.
Enjoy an Impressive Return on Investment with Fiber Cement Siding
Fiber cement siding is extremely durable, and it is ideal for a hot, humid climate like Brookhaven's. The beautiful woodgrain texture gives you the look you want without the constant maintenance. In fact, once installed, this siding requires very little upkeep. In addition to protecting your home from moisture, the siding is also resistant to wind, rain, and pests. The initial cost a bit higher than other options, but fiber cement siding offers a high return on investment that makes it an excellent choice.
Protect Your Home with Duluth Gutters and Gutter Guards
If your gutters are continually clogging, are rusted, or show other signs of wear, it's time for an update. Our low maintenance gutters provide reliable performance, and help to prevent erosion and other water-related issues. Our quality Brookhaven gutters also come with a lifetime, no-clog guarantee, so you can count on us long after the installation is complete.
Contact Our Siding Company in Atlanta for More Information
When you're considering new siding or gutters, turn to the company with more than a decade of proven experience. Contact our siding company in Atlanta to learn more about our products and services or to schedule a no-obligation design consultation and estimate. Call Tight Line Exteriors today, or fill out our simple online form now to get started.