Experienced Siding Company in Atlanta
We provide highly trained and certified installers for every home renovation project.
Atlanta Siding Company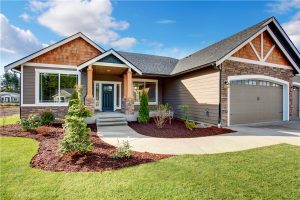 Are you searching for an Atlanta siding company that you can trust to properly install siding or make repairs to the home exterior? Tight Line Exteriors is the right choice for you. We have proudly served as siding contractors since 2004, and even earned an A+ rating from the BBB. Our team of installers are trained and certified to apply a variety of siding materials. Plus, we offer a wide range of services to keep your home looking its best, such as:
Siding Installation
Soffits & Fascia
Gutter Installation
Gutter Protection
Siding Installation Services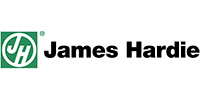 Your siding installation project begins with an in-depth, complimentary consultation. One of our experts meets with you to discuss your needs and any concerns such as lifespan or budget. You'll also have a chance to pick out the style of your replacement siding in Atlanta from a selection that includes vinyl, insulated vinyl, and fiber cement.
For the highest return on your investment, consider James Hardie ColorPlus® fiber cement siding! With richly cured finishes, this exclusive product maintains its vibrant color far longer than most siding materials, with heavy-duty surfaces that resist damage from sunlight. A 15-year limited warranty will protect your fiber cement siding installation from cracking, chipping, and peeling!
Soffits & Fascia Work
For a fully intact exterior, you'll also need any essential soffit and fascia work completed on your home. These less visible parts of the roof are just as important as the siding or shingles for keeping animals and rainwater out. If you have rotting or decayed soffits or fascia, our contractors can easily repair and replace these elements of the home.
Expedient Gutter Installation
While you are getting the siding worked on, you might want to consider installing new gutters. Tight Line Exteriors has a full range of gutter options in 21 different colors. You are bound to find a shade that matches the rest of the home. Plus, our gutter systems are easy to connect to environmentally friendly rainwater collection barrels.
Great Gutter Protection
Every season the gutters fill up with dead leaves and debris. Some even end up host to nesting animals, which is a not-so-pleasant surprise when you are cleaning out the gutters! If you are tired of dealing with this problem in the summer and fall, allow our expert team to install gutter protection. This simple cover keeps debris out, animals out, and helps prevent ice dam build-ups in winter.
Learn More About Our Atlanta Siding Services…
As an established Atlanta siding company, we put the focus on giving customers excellent products and results that they love. Our dedication to these goals has earned us a five-star rating on Houzz from many satisfied customers. Let us show you what kind of results you can expect during a complimentary, in-home consultation and price estimate with one of our team members. For more information on our James Hardie ColorPlus® siding and other exterior remodeling solutions, give us a phone call or fill out our online quote form.