Boost Your Cumming Home's Curb Appeal with Top-Rated Siding
Protect your home from moisture damage and add value and style with our stunning selection of quality siding products.
Cumming Replacement Siding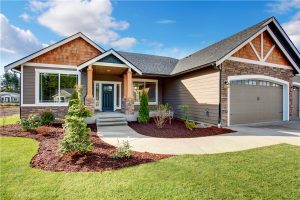 Cumming replacement siding will add value and beauty to your home while also protecting it from the elements. Choosing quality siding is a must in order to get the performance you expect and to avoid the hassle of constant maintenance. Since 2004, Tight Line Exteriors has offered the industry's best products, expert installation, and customer-focused service. Our dedication to providing superior service has earned us A+ accreditation with the Better Business Bureau and a reputation as a trusted choice for siding and other home improvements. We offer:
Vinyl Siding
Insulated Vinyl Siding
Fiber Cement Siding
Gutters
Top-Rated Vinyl Siding
Vinyl siding is an affordable option, but not all vinyl siding is the same. Tight Line Exteriors offer quality products that provide vibrant color choices and impressive durability. All of our siding products are installed by highly trained professionals who have the experience to get the job done right, so you can enjoy a long-lasting result.
Cumming Insulated Vinyl Siding
Those hot Georgia summer days used to be a time for sipping sweet tea on the porch, but today most homeowners want to retreat to the climate-controlled comfort of their homes. Our insulated vinyl siding reduces heat transfer, making it easier to maintain a comfortable temperature in your home.
Durable, Beautiful Fiber Cement Siding
Fiber cement siding offers impressive durability, vibrant colors, and other features that make it well worth the investment. While you will pay a bit more to install fiber cement siding, the return on investment is higher than with other siding options. The siding is fire, pest, and water resistant, and is available in several profiles and textures.
Gutters and Gutter Guards for Your Cumming Home
Gutters are the workhorses of your home's water maintenance program. They channel water away from your home's foundation to prevent erosion and to protect against moisture damage to your siding and fascia. We also offer gutter guards which make it easier to maintain your gutters and ensure they offer peak performance.
Contact Us for an Exact Project Estimate for Atlanta Replacement Siding
If you've been thinking about new siding, contact the Atlanta replacement siding professionals at Tight Line Exteriors. Contact us for more information about our top-rated products or to schedule a free, no-obligation estimate. Give us a call today, or fill out our online quote form to get started.