Stylish, Durable, Cost-Effective Siding for Your Duluth Home
Tight Line Exteriors expertly installs siding from top manufacturers, so our customers enjoy impressive performance and durability.
Duluth Replacement Siding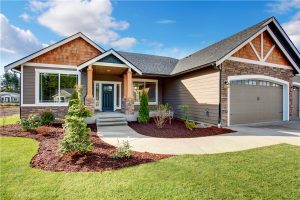 When making home improvements, it's important to choose quality products and a company that can provide expert installation. For Duluth replacement siding, Tight Light Exteriors offers both along with customer service that ensures you'll have a pleasant experience from the free consultation through the final installation. Since we started this business in 2004, we've been committed to providing the best possible service, and we've earned A+ accreditation from the Better Business Bureau and many glowing reviews as a result. We offer:
Vinyl Siding
Insulated Vinyl Siding
Fiber Cement Siding
Gutters
Affordable, Stylish Vinyl Siding
When you want an affordable option for replacement siding for your Duluth home, vinyl siding is a smart choice. Today's quality vinyl provides impressive durability. Choose from dozens of color and style combinations to find the look that will perfectly complement your home. Our siding specialists have the experience they need to provide a flawless installation.
Duluth Insulated Vinyl Siding
Finding new ways to make your home more energy efficient is important both in terms of saving money and reducing your carbon footprint. Our insulated vinyl siding reduces heat transfer, so your home stays cooler in summer and warmer in winter. Our insulated siding is also impact resistant, so it can better protect your home during a storm.
Stunning, Durable Fiber Cement Siding
An investment in fiber cement siding is a smart choice. While fiber cement siding costs a little more initially, the return on your investment is much higher than with other siding options. Our competitive prices and flexible financing options make it easier to budget for the quality siding you want for your Duluth home.
Duluth Gutters and Gutter Guards
Gutters protect your home from erosion around the foundation and from moisture damage to the siding and fascia. Some homeowners aren't happy about the way gutters look, but ours are as stylish as they are effective. Choose from 21 colors to find the one that best complements your home's exterior and enjoy years of low-maintenance performance.
Sign Up for an Exact Project Quote from Our Atlanta Replacement Siding Company
Get the best value for your home-improvement dollar with the competitive prices and exceptional services offered by our Atlanta replacement siding company. Contact us to learn more about our siding and other services. Call Tight Line Exteriors today, or fill out our online contact form now to schedule your free, no-obligation estimate.