Stylish Siding Options for Your Dunwoody Home
With our vast selection of replacement siding, we can help you transform your house into a beautiful home!
Dunwoody Replacement Siding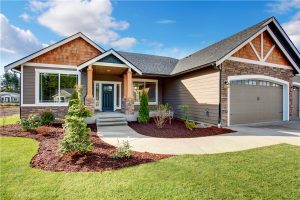 The siding on your house not only protects your home from the elements, but it also has a significant impact on the exterior appearance. For that reason, you should replace old siding that has started to show signs of wear and tear. Although, this isn't a home improvement project you should DIY. The experts of Tight Line Exteriors have been serving the area with premium Dunwoody replacement siding since 2004, so you can rest assured that we have the training and tools to get the job done right.
Vinyl Siding and More
While Tight Line Exteriors offers a wide variety of siding products and services, don't worry about being overwhelmed by the process. Our dedicated professionals are here to help you through every step, so you can sit down with one of our designers at your consultation to discuss your taste and budget. From there, we can help you customize the color and design of any of the following siding types that we offer:
Fiber Cement Siding: If you're looking for a durable, low-maintenance option, look no further!
Insulated Vinyl Siding: Start saving money on your heating and cooling costs with insulated siding.
Vinyl Siding: We offer vinyl siding in a variety of colors and styles, so we are confident that you can find the right fit for your home.
Gutters: To protect your siding from water damage, we also offer gutter installation and replacement services.
Regardless of which you choose, you can sit back and relax while our replacement professionals get to work. With our installation methods, we can complete your project quickly and efficiently without ever compromising the quality of our work.
Learn More About Our Replacement Siding in Dunwoody
If you would like to find out more about all of the advantages that set our Atlanta siding company apart from others, we encourage you to reach out to our Dunwoody representatives right away. You can call to ask any questions you might have about our products and services, but if you would like to jump right in and request a free project quote, you can simply submit our online form.