The Trusted Choice for Top-Rated Johns Creek Siding
We offer beautiful, durable siding options expertly installed and backed by impressive warranties.
Johns Creek Siding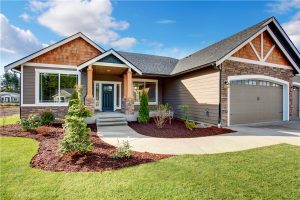 In 2017, Johns Creek ranked third on USA Today's list of "50 Best Cities to Live In." Whether you live in one of the city's huge, impressive stunners or a smaller family home, maintaining curb appeal is one important way of keeping up your home's value—and new siding goes a long way in boosting curb appeal.
Johns Creek replacement siding not only helps the look of your exterior, but it protects your home from moisture damage, and can even help with energy efficiency. Since 2004, Tight Line Exteriors has offered top-rated siding products and expert installation. Our customer-first philosophy and commitment to provide great value has made us the area's trusted choice for siding and other home improvements. We offer:
Vinyl Siding
Insulated Vinyl Siding
Fiber Cement Siding
Gutters and Gutter Guards
Affordable Vinyl Siding
Vinyl siding is a top choice for homeowners who want an affordable option with impressive durability. Today's vinyl siding is available in many styles and an endless array of colors. Whether you want to stick to your home's current color, or try a new look, we have options you'll love.
Save Money with Insulated Vinyl Siding
Smart homeowners are always looking for ways to improve their home's energy efficiency, and our insulated vinyl siding is a great way to trim your heating and cooling costs. Insulated vinyl siding wraps your home in an extra layer of insulation and makes it easier to maintain a comfortable temperature no matter the weather.
Exceptional Fiber Cement Siding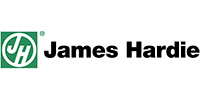 Fiber cement siding offers superior beauty, durability, and performance, and our Johns Creek siding company is proud to offer the highest-quality fiber cement product on the market today: James Hardie ColorPlus® siding. With this product, you'll enjoy the rich look of wood along with some of the most vibrant color applications of any siding material. Thanks to baked-in layers of color applied directly in-factory, ColorPlus® siding resists damage from UV rays and is cured for a strong, lasting bond. With gorgeous colors and natural rot resistance, this Atlanta siding is an investment you'll enjoy for life.
Gutters and Gutter Guards
When installing new siding, that's a great time to consider new gutters and gutter guards as well. Gutters are an important part of your home's rainwater management system, and they protect your home's siding, windows, fascia, and foundation from costly moisture damage. Add gutters guards to extend the life of your gutters and make them easier to maintain.
Learn More about Siding for Your Johns Creek Home
Tight Line Exterior's commitment to excellence has earned us long-standing accreditation with the Better Business Bureau and an impressive list of glowing customer reviews. When investing in siding in Johns Creek, call on the company with a proven reputation for exceptional customer service and fair prices. Call Tight Line Exteriors today, or fill out our simple online form to schedule your free, no-obligation estimate for James Hardie ColorPlus® siding or any of our other high-quality exterior remodeling solutions!