Stylish Siding Options for Your Kennesaw Home
With our vast selection of replacement siding, we can help you transform your house into a beautiful home!
Kennesaw Replacement Siding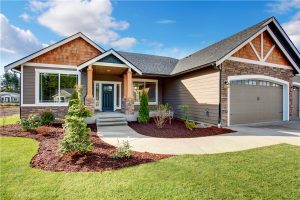 Have you noticed that your siding is starting to show signs of wear and tear beyond repair? If so, it might be time to look for Kennesaw replacement siding and the right team of installers for the job. Fortunately, you don't have to search far to find the experts of Tight Line Exteriors. We have been completing successful replacements since 2004, and we would love to add your name to our long list of satisfied customers.
Siding and Gutters for a Variety of Homes
When you come to Tight Line Exteriors for all of your Kennesaw siding needs, you can rest easy knowing that all of our installers are well-trained in the most efficient methods no matter the siding type. In fact, we are known for completing siding replacement projects quickly and efficiently without compromising the quality of our work. Therefore, we can easily optimize all of the unique benefits that accompany our siding products, which include:
Fiber Cement Siding: You can enjoy long-lasting function and beauty with our low-maintenance fiber cement options.
Insulated Vinyl Siding: With our insulated siding, you can improve the efficiency of your home.
Vinyl Siding: Improve the appearance of your home's exterior with one of our beautiful vinyl color choices.
Gutters: We offer a variety of quality gutters to complement your siding selection.
Request a Free Quote for Our Replacement Siding in Kennesaw
While there are many to choose from, few are as dedicated as our Atlanta siding company is to providing quality service from the very first phone call, so we encourage you to reach out to Tight Line Exteriors today. Feel free to ask any questions you might have or fill out our online form to request a complimentary quote.