Quality Siding. Expert Installation.
Top-rated products and expert installation ensure the best performance from your Roswell siding.
Roswell Siding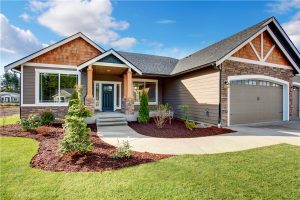 When you're looking for a way to improve your home's curb appeal, our Roswell siding company has plenty of options. We offer several types of siding with options to suit any style home and any budget. Tight Line Exteriors is known for offering top-rated products at cost-effective prices—giving homeowners the best value for their home-improvement dollars. We offer:
Vinyl Siding
Installation Siding
Contractor Siding
Insulated Vinyl Siding
Fiber Cement Siding
Gutters and Gutter Guards
Cost-Effective, Durable Vinyl Siding
Vinyl siding has been a top choice for many years, but the vinyl siding we install today is a great improvement over the vinyl siding of 20 or 30 years ago. Today's products are much more durable, available in more style and color choices, and covered by impressive warranties for your peace of mind.
Insulated Vinyl Siding for Your Roswell Home
Do you dread those summer cooling bills? Boost your home's energy efficiency with insulated Roswell replacement siding. This siding offers the same stylish looks as our other vinyl siding with the added benefit of wrapping your home in a layer of insulation that will help trim your heating and cooling bills and make it easier to maintain a comfortable temperature in your home.
Top-Rated Fiber Cement Siding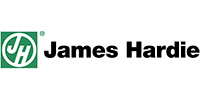 Fiber cement siding costs a bit more than other materials, but the impressive benefits make it worth the additional investment. At Tight Line Exteriors, we install James Hardie ColorPlus® fiber cement siding, a material that's even higher-performing than standard fiber cement! This innovative material offers the rich look of wood and comes with a baked-and-cured color finish that's unaffected by UV rays and guaranteed to maintain vibrancy. Resistance to fire, rot, and insects—along with a 15-year limited warranty against peeling and cracking—make this a perfectly low-maintenance choice for your Atlanta siding installation.
Protect Your Roswell Home with Gutters and Gutter Guards
Has an Atlanta gutter repair been on your list of things to do far too often lately? Then it's probably time for new gutters. Properly working gutters prevent costly moisture damage to your home's fascia, siding, windows, and foundations. We install durable gutters along with quality gutter guards that protect your gutters and help them to work more efficiently.
Contact Us for More Information about Roswell Siding
When it comes to new siding, Roswell homeowners have learned to trust the proven services of Tight Line Exteriors. Our fair pricing, expert installation, and courteous service have earned us our place as a top choice for many types of home updates. Give us a call today, or fill out our short online form to schedule your free, no-obligation estimate.