Sandy Springs Replacement Siding Experts!
Our top-rated products and expert installation make us the top choice for replacement siding.
Sandy Springs Siding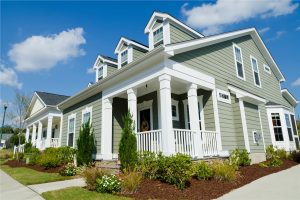 Sandy Springs is dotted with historic homes along with plenty of new construction. No matter what type of home you own, quality Sandy Springs replacement siding can help keep up the value and enhance curb appeal. Since 2004, Tight Line Exteriors has built a solid reputation for excellence one job at a time. We only install top-rated siding products like James Hardie ColorPlus®, and our certified installers always provide flawless installations. We have options to suit any style home and any budget, and we're as well known for our fair prices as we are for our excellent work! We offer:
Vinyl Siding
Insulated Vinyl Siding
Fiber Cement Siding
Gutters and Gutter Guards
Stylish, Durable Vinyl Siding for Your Sandy Springs Home
Homeowners have long known the benefits of vinyl siding. It's an affordable, low-maintenance option. It offers the protection from wind and hail that you need along with dozens of style and color combinations, so it's easy to get the look you want. Our Sandy Springs siding company offers top-rated vinyl siding products for a beautiful result.
Boost Energy Efficiency with Insulated Vinyl Siding
Siding enhances your home's curb appeal, but insulated vinyl siding helps to shore up your home's energy efficiency as well. We'll wrap your entire home in a layer of quality insulation, making it easier to maintain a comfortable temperature in your home and trimming your heating and cooling bills. Our insulated vinyl siding looks as good as it performs, so it's the perfect blend of form and function.
Vibrantly Colored, Easy-to-Maintain Fiber Cement Siding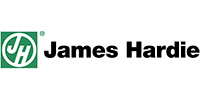 The exceptional benefits of fiber cement siding make it a top pick among those who want the best for their homes. This Atlanta replacement siding is thicker than other types of siding, offers a realistic wood look, and is ideal for storm-prone areas. Plus, because we install fiber cement siding from the James Hardie ColorPlus® line, we're able to deliver even more benefits:
Factory-cured coatings for consistent, rich colors
Surfaces that resist cracking, peeling, and chipping
UV resistance for long-term vibrancy and colorfastness
James Hardie's 15-year limited warranty coverage
Protect Your Sandy Springs Home with Gutters and Gutter Guards
If you find you're spending a lot of time cleaning or repairing your gutters, consider our quality Atlanta replacement gutter products. Our gutters and gutter guards are designed for durability and easy maintenance. Gutter guards make it even easier to maintain your gutters by reducing the frequency with which they must be cleaned. They also help your gutters perform better and can even extend their life.
Request Your Sandy Springs Siding Estimate Today
When considering siding in Sandy Springs, call on the customer-first services of Tight Line Exteriors. Our siding specialists will come to your home, discuss your needs, and explain the benefits of each type of siding to help you make an informed decision. Call today to learn more about top-rated products like James Hardie ColorPlus®, or fill out our simple online form to schedule your free, no-obligation estimate.