A Trusted Window Replacement Company Serving Woodstock, GA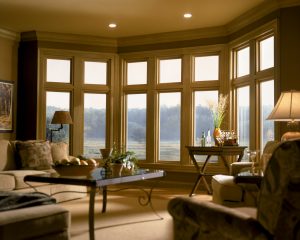 You might be hesitating to go through with a window replacement at your Woodstock, Georgia, home for any of a variety of reasons, whether it's cost, time, or just the general hassle. But with Tight Line Exteriors, you don't have to worry about any of that. We offer top-of-the-line windows at a fair price and we make the process easy and stress-free for you. So, when you need a window replacement done at your home, let us be your trusted resource.
Our Window Options
Tight Line Exteriors offers outstanding window replacement options from industry leaders such as Marvin, Simonton, and ProVia. With us, you'll have no trouble finding windows that are well-crafted, durable, low-maintenance, energy efficient, and visually appealing. Our windows are available in three main materials, including a fiberglass and wood combination, fiberglass, and vinyl.
What's more, these great-looking and high-performing windows can be found in an extensive number of styles, from bay, bow, and picture to casement, double-hung, and sliding. No matter what you're looking for, you're sure to find it at Tight Line Exteriors.
As if there aren't enough choices for material and style, your new windows can be customized even further, with different options for frame color, configuration, grid layout, and hardware style.
Our Window Replacement Process
Your window replacement doesn't have to take a toll on you, your family, or your home. Tight Line Exteriors' stellar team takes all pressure off your shoulders. To begin with, we have a designer that can help you make decisions as far as material, style, and customization so that your new windows will effectively complement your home's exterior. When it comes to installation, the process is typically quick and easy. We are big on communication, so we will keep you updated throughout installation so you know exactly when to expect everything to be done.
We are committed to showing up on time and making sure your home is all cleaned up after our work is finished. Our service is top-notch, which is part of the reason for our excellent reputation. For further proof of our quality work and exceptional service, simply look to our consistent A+ rating with the Better Business Bureau.
To learn more about having a window replacement done at your Woodstock home, contact Tight Line Exteriors today to schedule a free consultation.