Insulate, Protect, and Beautify Your Alpharetta Home With Vinyl Siding!
Our vinyl and insulated vinyl siding options will enhance your home and help cut down on costly energy bills.
Vinyl Siding in Alpharetta, GA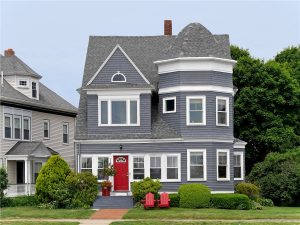 Whether your Alpharetta home is suffering from outdated curb appeal, sky-high energy bills, or a less-than-perfect weathertight seal, vinyl siding from Tight Line Exteriors can solve many of your most pressing home problems. One of the most budget-friendly of all siding options, our vinyl siding provides strong insulation and energy efficiency without the premium price tag of many other materials. As an experienced and award-winning Alpharetta siding company, we're here to boost your home design for a fair price and minimal installation hassle!
Locally Based, Professionally Trained Alpharetta, GA Siding Contractor
Since 2004, Tight Line Exteriors has proudly served as the community's first-choice Alpharetta siding company—a distinction we've earned after years of product and service excellence. By focusing on providing an outstanding customer experience with all of our siding options, we make the exterior renovation process as simple and stress-free as it could possibly be.
Operating just next door from Alpharetta out of our headquarters in Roswell, we're a local remodeler that understands the needs of our community and strives to exceed our clients' expectations. Choose us for your next vinyl siding replacement, and you can expect:
Product Variety: In addition to standard vinyl siding, we also offer several types of insulated vinyl siding and even James Hardie ColorPlus® fiber cement siding. As a result, you're sure to find the right level of durability at the right price.
Energy Savings: We've chosen all of our siding options based on their proven efficiency ratings in the local Georgia climate.
Instant Curb Appeal: Numerous personalization choices will help your siding installation stand out from the rest of the homes on the block!
Expert Installation: Our craftsmen are highly trained and supported by field supervisors to ensure a top-of-the-line vinyl siding installation with a high return on your investment.
Sign up for a Free Quote for Your Preferred Alpharetta, GA Siding Options Today
Whether you're interested in fiber cement siding or insulated vinyl, you simply won't find better siding options than ours at Tight Line Exteriors! Reach out to our Alpharetta siding company by phone to speak with a local siding specialist, or complete our quick online form to request your free consultation and cost estimate today!